Produkte
Navo 4.0
The most compact and flexible aisle lighting system
Ansorg has developed two new spotlights, Navo NMT and Navo NMR. Despite being far more compact in size than the other spotlights in the Navo family, their performance and efficiency is in no way inferior. Boasting an understated design with the premium Ansorg DNA, both luminaires deliver excellent light brilliance and are suitable for a wide range of applications. Available in both surface mounted and recessed versions, the spotlights rotate 360° and pivot ±10° for extremely flexible adaptation to individual requirements. Alongside traditional aisle lighting applications at food retail outlets, the new spotlights are also perfect for fashion or home store lighting. Navo NMT and Navo NMR can be optionally fitted with a wall washer reflector for the effective illumination of high merchandise presentations or back walls.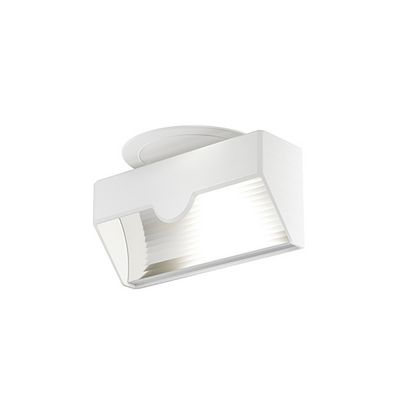 Recessed luminaire
Lighting technology LED
Spotlight as directional washer
Tool-less ceiling mounting
Tilting and turning (360°/±10°)
Integral reflector DF-NB or WW
DALI or INspire lighting control system on request (INspire Lighting Control not for use in metal ceilings)
Colours: white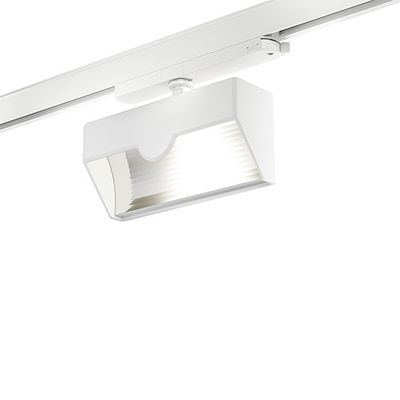 Surface-mounted luminaire
Lighting technology LED
Tool-less mounting with track adapter for three-circuit track
Tilting and turning (360°/±10°)
With integral reflector DF-NB or WW
DALI lighting control system on request
Colours: white, anthracite, silver
Do you have any questions about this product?
We will be pleased to advise you on the possible applications and technical properties of this product. Please contact us and we will be happy to help you.
Arrange a showroom appointment